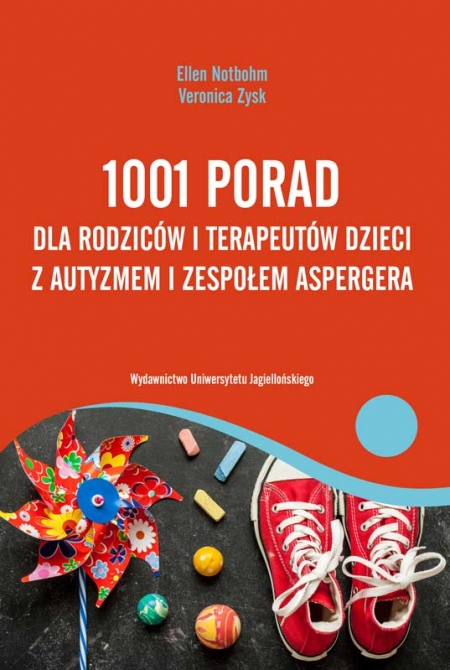 1001 porad dla rodziców i terapeutów dzieci z autyzmem i zespołem Aspergera
Pages: 384 Book format: 16x23 cm Publication date: 2016 Publication date: 08.09.2016
Book description
Ellen Notbohm i Veronica Zysk proponują mnóstwo zabaw i ćwiczeń, które pozytywnie wpłyną na rozwój dzieci z autyzmem i zespołem Aspergera. Te skuteczne wskazówki pomogą dziecku odnosić sukcesy w domu,w szkole i w codziennych kontaktach z ludźmi. Przedstawione rozwiązania i strategie dostosowane są do różnych stylów uczenia się i zdolności dzieci. Wiele porad zmodyfikowano z myślą o nastolatkach i wyzwaniach, jakim muszą one sprostać, żyjąc z zaburzeniem ze spektrum autyzmu.
1001 porad…
to niezwykle pomocna pozycja dla rodziców, nauczycieli i terapeutów.
"Lektura obowiązkowa dla tych, którzy kochają dzieci z autyzmem, żyją z nimi lub pracują. Porady autorek są profesjonalne i dają nadzieję. Co jednak najważniejsze – oferują konkretne rozwiązania problemów. Ten podręcznik zawiera pomysły, sugestie, informacje o źródłach wiedzy oraz ogromną dawkę inspiracji i wsparcia".
Jennifer McCammon, wydawca, "Portland Family Magazine"   
"Zaskoczyła mnie liczba i jakość pomysłów, polecam rodzicom czytanie i wykorzystywanie porad w praktyce. Sam wiele się nauczyłem!"
Tony Attwood, autor książki Zespół Aspergera. Kompletny przewodnik   
Ellen Notbohm
to trzykrotna finalistka konkursu na książkę roku ForeWord i autorka jednej z ulubionych książek środowiska osób związanych z autyzmem, 10 rzeczy, o których chciałoby ci powiedzieć dziecko z autyzmem. Jej artykuły, komentarze, a także fragmenty książek były publikowane w setkach magazynów, gazet codziennych, czasopism akademickich i podręczników metodycznych na całym świecie oraz na licznych stronach internetowych.
Veronica Zysk
od 1991 roku pracuje w instytucjach związanych z autyzmem. W latach 1991–1996 pełniła funkcję dyrektora wykonawczego Amerykańskiego Stowarzyszenia Autyzmu (Autism Society of America), a następnie podjęła współpracę z wydawnictwem Future Horizons. Pomysłodawczyni, a od roku 1999 redaktor naczelna pierwszego amerykańskiego, wielokrotnie nagradzanego, magazynu o zaburzeniach ze spektrum autyzmu "Autism Asperger's Digest". Jest współautorką i/lub redaktorem kilkunastu publikacji na temat autyzmu i zespołu Aspergera.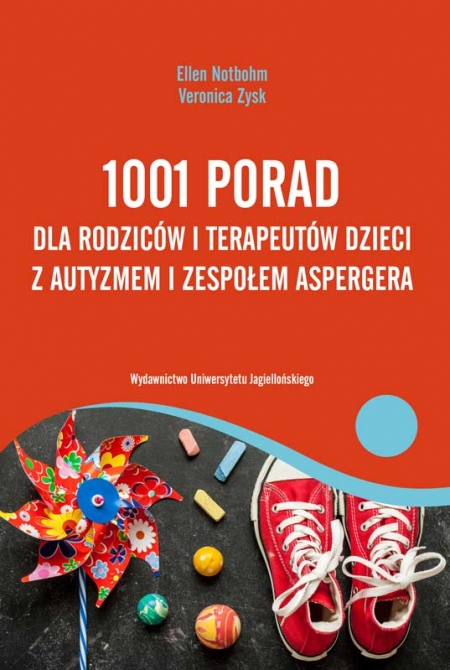 1001 porad dla rodziców i terapeutów dzieci z autyzmem i zespołem Aspergera
1001 porad dla rodziców i terapeutów dzieci z autyzmem i zespołem Aspergera