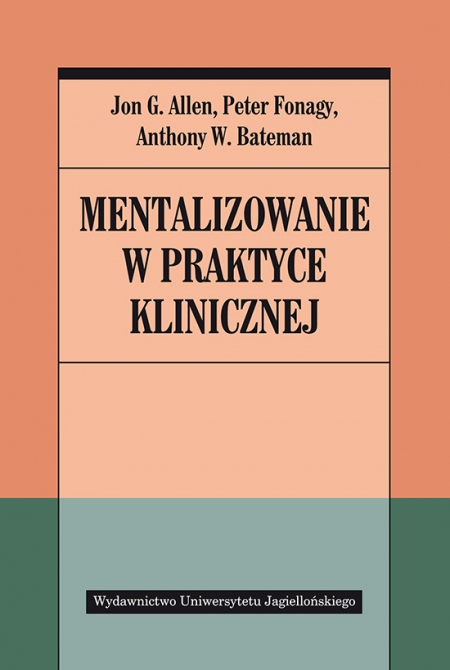 Mentalizowanie w praktyce klinicznej
Pages: 536 Book format: B5 Publication date: 2014 Publication date: 03.03.2014
Book description
Mentalizing in Clinical Practice

Mentalizing the fundamental human capacity to understand behavior in relation to mental states such as thoughts and feelings is the basis of healthy relationships and self-awareness. Mentalizing in Clinical Practice distills the burgeoning literature on mentalizing for clinicians of diverse professional backgrounds. As growing evidence supports the effectiveness of mentalizing-focused interventions in the treatment of borderline personality disorder, this volume seeks to explore even wider applications in trauma treatment, parent-child therapy, psychoeducation, and violence prevention in social systems. Part I, Understanding Mentalizing, fully explicates the concept of mentalizing and its foundations in developmental research and social-cognitive neuroscience; Part II, Practicing Mentalizing, presents the general principles of psychotherapeutic interventions that promote mentalizing as well as a range of current clinical applications.

The book includes a straightforward explanation clinicians can use with patients, What is Mentalizing and Why Do It? and also demonstrates the ways in which clinicians are already doing it. The authors reason that if the effectiveness of treatment depends on therapists mentalizing and helping their patients do so more consistently and skillfully, clinicians of all persuasions can benefit from the extensive knowledge now available to hone further their attention to this vital therapeutic process.