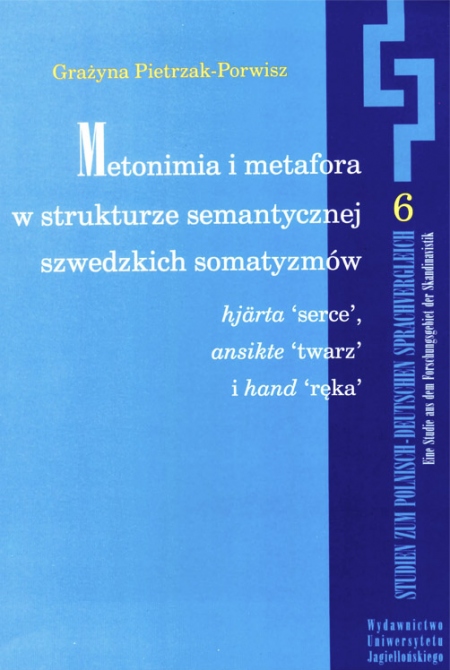 Metonymy and metaphor in the semantics of Swedish body part terms hjärta ('heart'), ansikte ('face') and hand ('hand, arm')
hjärta ('heart'), ansikte ('face') and hand ('hand, arm')
Pages: 236 Book format: PDF Publication date: 2007
Book description
The purpose of the study is to give a detailed analysis of the semantics of three Swedish body part terms: hjärta ('heart'), ansikte ('face') and hand ('hand, arm'). The author intends to document how body part terms extend their meanings and how metonymical extensions interact with metaphorical projections in semantic transfers. The analysis adopts the framework of cognitive linguistics and relies on the assumption that linguistic structures reflect human conceptualization, which in turn is grounded in the experience of the world.
The data which serve as the basis for the analyses have been obtained from Språkbanken (Parole Corpus) at Gothenburg University. Some further material comes from current dictionaries. The examined body part terms are not analysed in isolation but in conjunction with other linguistic units. The analyses cover various linguistic data: conventionalized everyday expressions, including compounds, collocations, idioms and proverbs, as well as occasional, uncommon uses of the words hjärta, ansikte and hand.
Due to the fact that the human body is a natural source domain for deriving various
concepts, body parts have rich, polysemous lexical representation. The meanings of hjärta, ansikte and hand develop a coherent internal structure motivated by metonymies and metaphors that connect their literal and figurative senses.
The dominant type of semantic extension in the analysed material is metonymy, which often interacts with metaphor resulting in what is called "metaphtonymy". The results indicate that metonymy may be more fundamental in conceptualization processes than metaphor.
e-ISBN (pdf): 978-83-233-8463-2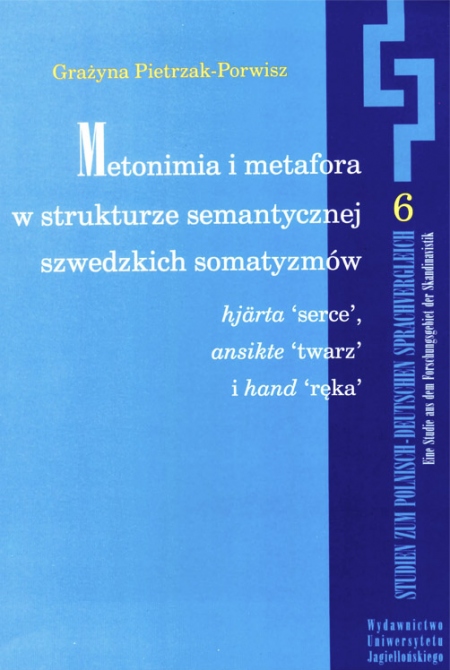 Metonymy and metaphor in the semantics of Swedish body part terms hjärta ('heart'), ansikte ('face') and hand ('hand, arm')
hjärta ('heart'), ansikte ('face') and hand ('hand, arm')
Metonymy and metaphor in the semantics of Swedish body part terms hjärta ('heart'), ansikte ('face') and hand ('hand, arm')
hjärta ('heart'), ansikte ('face') and hand ('hand, arm')