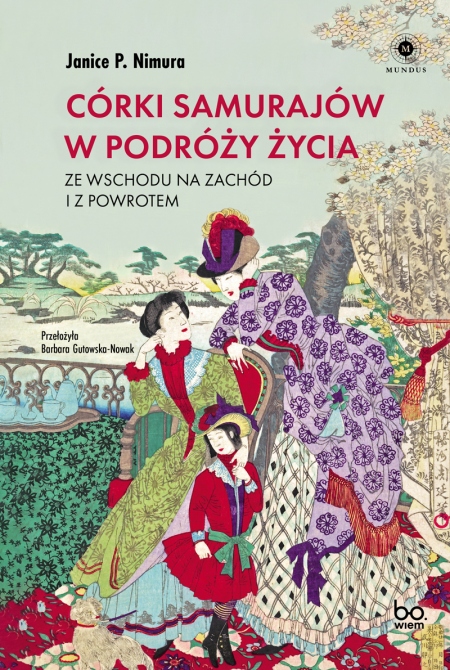 Córki samurajów w podróży życia
Ze Wschodu na Zachód i z powrotem
Pages: 384 Book format: 13,7x20,5 cm Publication date: 2023 Publication date: 05.10.2023 E-book publication date: 11.10.2023
Jagiellonian University Press imprint
Bo.wiem
Book description
In 1871, five young girls were sent by the Japanese government to the United States. Their mission: learn Western ways and return to help nurture a new generation of enlightened men to lead Japan. Raised in traditional samurai households during the turmoil of civil war, three of these unusual ambassadors—Sutematsu Yamakawa, Shige Nagai, and Ume Tsuda—grew up as typical American schoolgirls. Upon their arrival in San Francisco they became celebrities, their travels feted by newspapers across the nation. The passionate friendships they formed reveal an intimate world of cross-cultural fascination and connection. Ten years later, they returned to Japan—a land grown foreign to them—determined to revolutionize women's education.
Based on in-depth archival research in Japan and in the United States, Daughters of the Samurai is beautifully, cinematically written, a fascinating lens through which to view an extraordinary historical moment.
Abour author
Janice P. Nimura
is a book critic, independent scholar, and the American daughter-in-law of a Japanese family. She lives in New York City.
Original title
Daughters of the Samurai: A Journey from East to West and Back
Original language
English
Cover design
Marta Jaszczuk
e-ISBN (mobi,epub): 978-83-233-7475-6