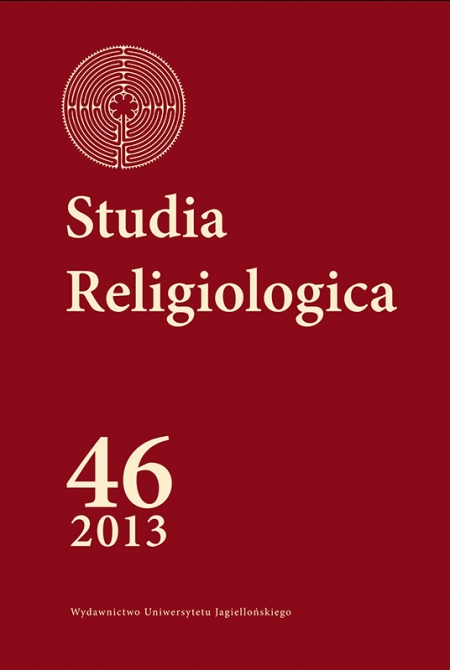 Table of Contents, Reviews
Studia Religiologica z. 46 (4) 2013
Pages: 122 Book format: B5 Publication date: 2013 Publication date: 27.07.2015
Book description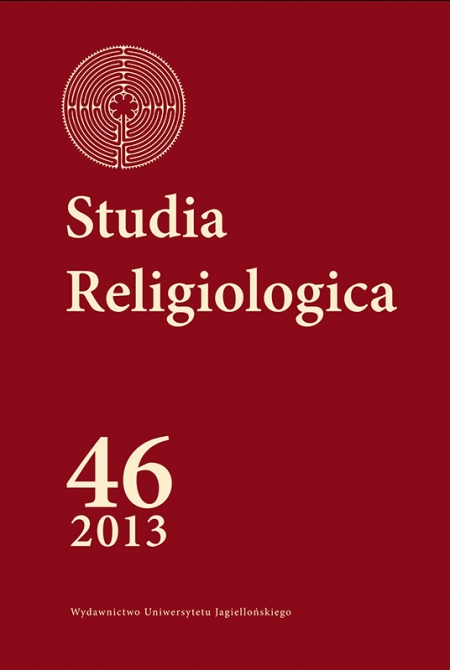 Studia Religiologica z. 46 (4) 2013
Josiah R. Baker, Steven A. Tuch, William V. D'Antonio, Religion, Politics, and Issue
Roman Poplavsky, Religiosity in Context: towards a Deeper Understanding of the Phenomenon
Ireneusz Ziemiński, Filozofia religii jako droga do sceptycyzmu
Radosław Lis, Nimrod i "przerażenie imperium": Antypersona
Zbigniew Łagosz, Robert Walter's Struggle with the UB: the Unknown Story
Jakub Zielina, Mitlogem jednooki–jednoręki w ujęciu Georges'a Dumézila
Zbigniew Pasek, Szacunek, cześć, kult. Biblia i protestanci
Recenzje
Mariusz Dobkowski, Kataryzm włoski. Historia i doktryna
Leszek Augustyn, Od Absolutu do historii, od historii do Absolutu
Jarosław Tomasiewicz, Między tradycją i ponowoczesnością: neopoganie Europy
Wschodniej w obliczu globalizacji .
Studia Religiologica z. 46 (4) 2013
TABLE OF CONTENTS
Josiah R. Baker, Steven A. Tuch, William V. D'Antonio, Religion, Politics, and Issue
Roman Poplavsky, Religiosity in Context: towards a Deeper Understanding of the Phenomenon
Ireneusz Ziemiński, Filozofia religii jako droga do sceptycyzmu
Radosław Lis, Nimrod i "przerażenie imperium": Antypersona
Zbigniew Łagosz, Robert Walter's Struggle with the UB: the Unknown Story
Jakub Zielina, Mitlogem jednooki–jednoręki w ujęciu Georges'a Dumézila
Zbigniew Pasek, Szacunek, cześć, kult. Biblia i protestanci
Recenzje
Mariusz Dobkowski, Kataryzm włoski. Historia i doktryna
Leszek Augustyn, Od Absolutu do historii, od historii do Absolutu
Jarosław Tomasiewicz, Między tradycją i ponowoczesnością: neopoganie Europy
Wschodniej w obliczu globalizacji .