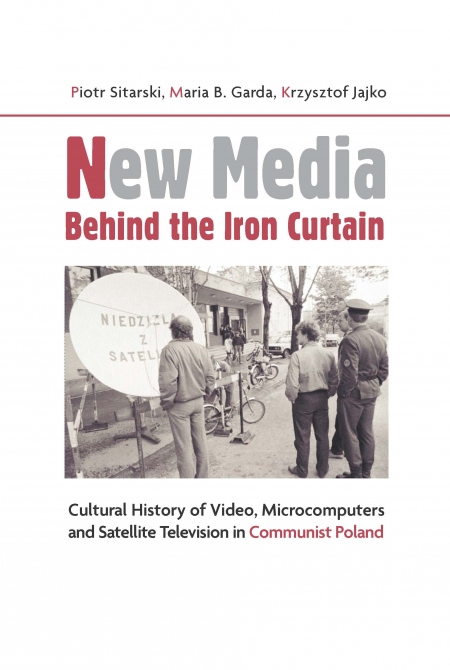 Table of Contents, Reviews
New Media Behind the Iron Curtain
Cultural History of Video, Microcomputers and Satellite Television in Communist Poland
Pages: 250 Book format: 16,8x24 cm Publication date: 2020
Book description
During the years of the Polish People's Republic, Poles were cut off from the western world. Travel was restricted, as was access to outside culture and goods. This unique situation led to a period of great ingenuity in the realm of new media. Not only were media adapted to suit Poles' needs, but new technology was fashioned to gain access to western television, film and video games. Bringing people together, VCRs, computers and satellite television were thus a window to the outside world and contemporary to the mobilisation of Solidarity and the end of communism. As such, their diffusion is an important but largely overlooked aspect of Poland's history. Acutely aware of this, the authors of this book recount new media behind the Iron Curtain in a way that will appeal to scholars and non-academic readers alike. Coupling archival research with in depth interviews, they bring to life the talent and determination of the PPR's new media pioneers, compelling others to dig further.
Abour authors
Professor Piotr Sitarski teaches film and media at the University of Łódź, Poland. His research is concerned with media history, especially the history of new media, and the history of Polish popular culture. His recent work has included bringing together methods of oral history with traditional textual analysis and theoretical approaches to media history. He published books and papers on film, virtual reality, computer games and video.

Maria B. Garda is a Postdoctoral Researcher at the Centre of Excellence in Game Culture Studies, based at the University of Turku, Finland. She is an expert in media history, and her current work focuses on comparative history of game cultures. Her recent publications have dealt with digital heritage and computer art. She was previously involved with several research projects, including "Creative Micro-computing in Australia, 1976-1992" (Flinders University, 2017-18).

Krzysztof Jajko works at the University of Łódź, Poland. His reaserch is concerned with institutional and technical aspects of film history. He is currently working on a study of distribution and exhibition of films in the Polish People's Republic.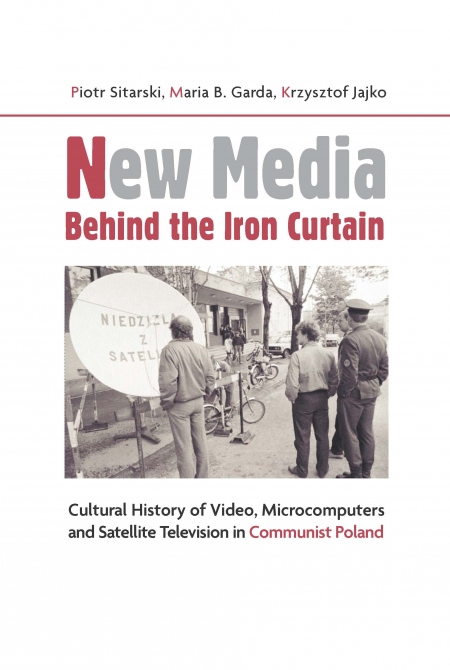 New Media Behind the Iron Curtain
Cultural History of Video, Microcomputers and Satellite Television in Communist Poland
Acknowledgements 7

Graeme Kirkpatrick, Foreword 9

Piotr Sitarski, New Media and the fall of the Polish People's Republic 15

Piotr Sitarski, Video in the Polish People's Republic: technology and its users 49

Maria B. Garda, Microcomputing revolution in the Polish People's Republic in the 1980s 111

Krzysztof Jajko, Television from the sky for everyone 171

Index 245
New Media Behind the Iron Curtain
Cultural History of Video, Microcomputers and Satellite Television in Communist Poland
TABLE OF CONTENTS
Acknowledgements 7

Graeme Kirkpatrick, Foreword 9

Piotr Sitarski, New Media and the fall of the Polish People's Republic 15

Piotr Sitarski, Video in the Polish People's Republic: technology and its users 49

Maria B. Garda, Microcomputing revolution in the Polish People's Republic in the 1980s 111

Krzysztof Jajko, Television from the sky for everyone 171

Index 245