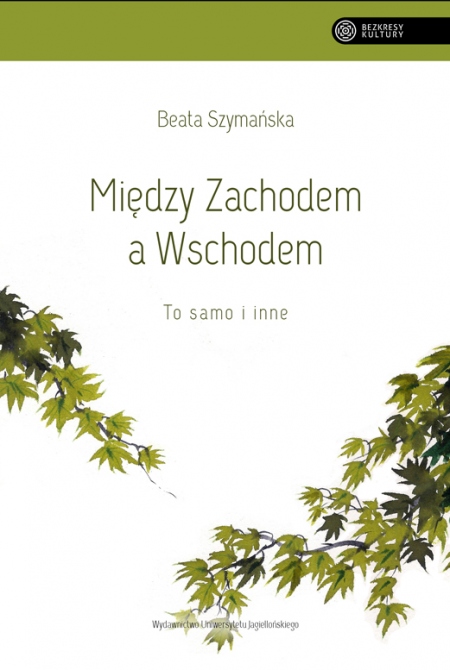 Między Zachodem a Wschodem
To samo i inne
Book format: B5 Publication date: 2019 Publication date: 15.04.2019
Book description
The monograph Między Zachodem a Wschodem. To samo i inne by Beata Szymańska centres around a universal issue, an issue which has intrigued mankind for ages – namely, the question of understanding cultures other than one's own accompanied by the question of coexistence of East and West. The authoress analyses various works of art and literature, investigates relationship between man and nature (on the example of Chinese and Japanese gardens, along with the garden of Claude Monet), discusses such problems as empathy, emptiness or suffering. She compares East and West in many planes and in many aspects, doing so in a remarkably eruditely and multifaceted way.   
    Within the range of eight chapters, Beata Szymańska focuses on those chosen elements of culture which allow her to show and study the most crucial issues concerning the meeting of East and West. She discusses a plethora of source texts (from haiku to poetry by Bolesław Leśmian) and visual materials (among them Ten Ox Herding Pictures by master Kuoan), referring to abundant source literature. Thanks to an extensive bibliography, an astute reader will be able to deepen his or her knowledge concerning the discussed matters.    
Essayistic style and inventive perspective – synthetizing, yet referring to concrete examples – along with timelessness and actuality of the discussed issues make this very book an important contribution to the discussion of the relationship between East and West. This unique view of art, literature and philosophy will allow the reader to better understand the world which surrounds him, the world as beautiful and complex as the most sophisticated garden.