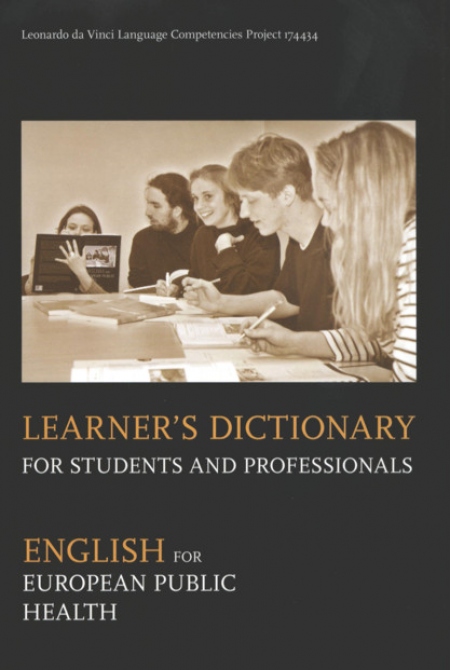 Learner`s Dictionary for Student and Professionals
English for European Public Health
Pages: 364 Book format: B5 Year of Publication: 2008 Publication date: 14.08.2008
Book description

Public Health has become an increasingly prominent discipline within all European member states and also across the European Union as a whole. Public health professionals have to cooperate across borders, using mainly English as a means of both face to face communication and information dissemination. As a resułt, there has been a transformation in the way in which public health is taught and practiced: language, therefore, adds another dimension to this already multidisciplinary and multi-faceted field of study.

The Leonardo Project English for European Public Health. A Specialized Course for Students and Professionals has been created in response to this new trend. An international team of both health sciences specialists and language specialists has collaborated on a collection of materials which seeks to address the new needs. The collection consists of a student coursebook, an instructor's manuał, a learner's dictionary and an online learning environment. Texts representative of the major fields of Public Health have been collated and developed for didactic purposes, covering Epidemiology, Environmental Health, Health Promotion, Health Policy, Health Economics, Management, Health Ethics and Law, and Research.

The Learner's Dictionary is a first attempt to develop a comprehensive, interdisciplinary aid to vocabulary learning for Public Health teachers and students across Europę. It has been developed through a uniąue combination of Public Health specialists and language teachers working together to define and translate a wide rangę of Public Health terms which are sufficiently accurate to assist professional development whilst at the same time presented in a way that will enhance language acąuisition. Although the principal target learners are university students, the materials have much to offer professionals and practitioners as well.
e-ISBN: 978-83-233-8439-7
DOI: 10.4467/K8439.125/08.08.1378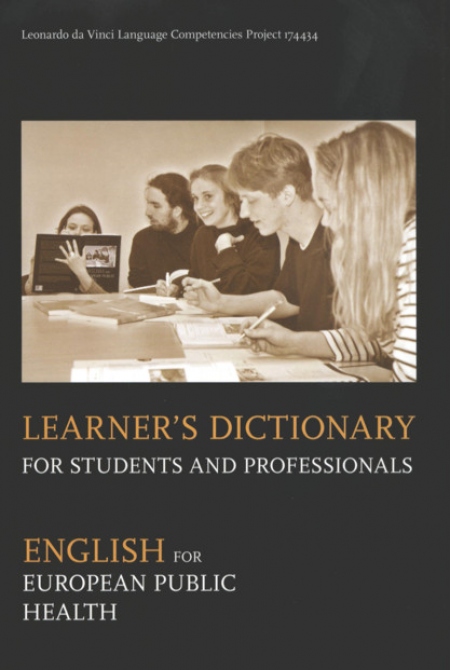 Learner`s Dictionary for Student and Professionals
English for European Public Health
Learner`s Dictionary for Student and Professionals
English for European Public Health