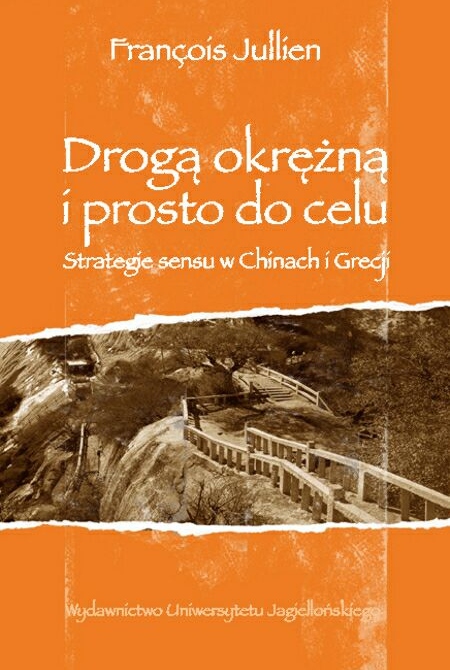 Drogą okrężną i wprost do celu
Strategie sensu w Chinach i Grecji
Pages: 296 Book format: B5 Publication date: 2006
Book description
Detour and Access
Strategies of Meaning in China and Greece

In what way do we benefit from speaking of things indirectly? How does such a distancing allow us better to discover -- and describe -- people and objects? How does distancing produce an effect? What can we gain from approaching the world obliquely? In other words, how does detour grant access?

François Jullien is Professor at the Université Paris VII-Denis Diderot and director at the Institut de la Pensée Contemporaine. He is the author of Detour and Access: Strategies of Meaning in China and Greece, The Propensity of Things: Toward a History of Efficacy in China, and In Praise of Blandness: Proceeding from Chinese Thought and Aesthetics all published by Zone Books.