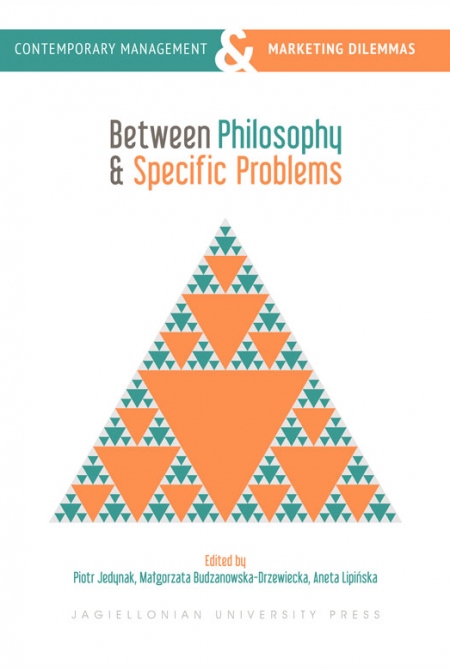 Between Philosophy and Specific Problems
Pages: 206 Book format: B5 Publication date: 2016 Publication date: 07.07.2016
Book description
The vitality of management sciences is confirmed, above all, by the evergrowing number of scientific journals related to it as well as numerous monographs and textbooks. This monograph is part of a very rich heritage of management sciences.
It is dedicated to selected current issues occurring in the theory and practice of management:
• dilemmas of management philosophy,
• using management concepts,
• people in the organization,
• sectorial problems of management.
Edited by
Piotr Jedynak , Małgorzata Budzanowska-Drzewiecka

, Aneta Lipińska
ISBN: ISBN 978-83-233-4142-0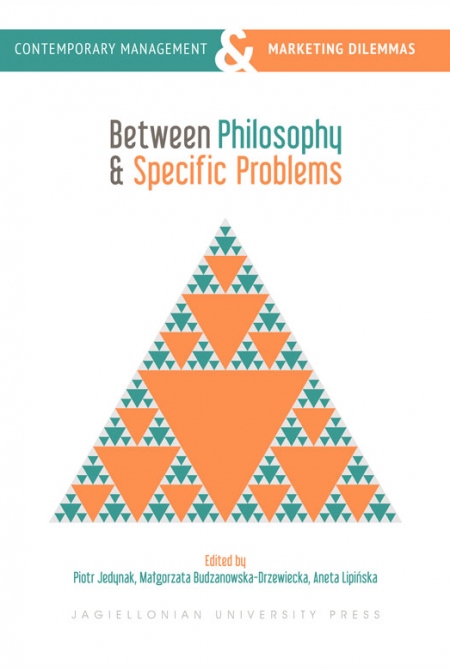 Between Philosophy and Specific Problems
Between Philosophy and Specific Problems