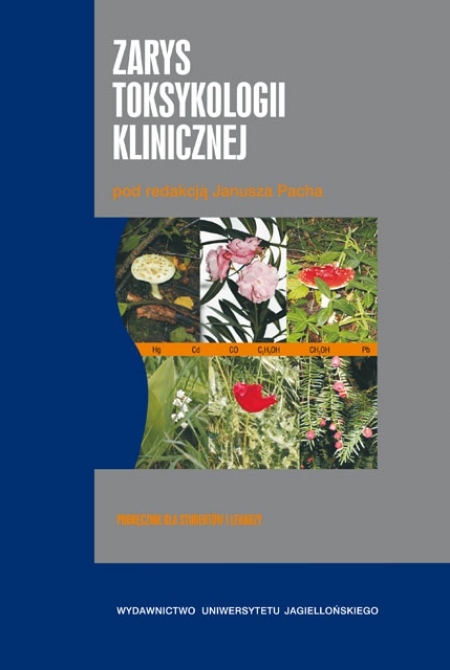 The Overview of Clinical Toxicology
Pages: 740 Book format: B5 Publication date: 2009 Publication date: 01.12.2009
Book description
The Overview of Clinical Toxicology
is a compendium of knowledge about health disorders caused by toxic substances occurring in Poland.
The book is written by a team of known and valued specialists in the field of clinical toxicology lead by professor Janusz Pach.
The publication should serve to extend the knowledge of diagnostic procedures and medical treatment of poisonings with xenobiotics.
The book contains:
general information about clinical toxicology with particular focus on pharmacokinetic and toxicokinetic problems, knowledge of which is essential for proper medical treatment
information regarding specific syndromes and organ damage resulting from activity of toxins
data from specific areas of clinical toxicology concerning the most common poisonings in Poland
Publication is addressed to students of medical faculties, paramedics and doctors of every specialty.