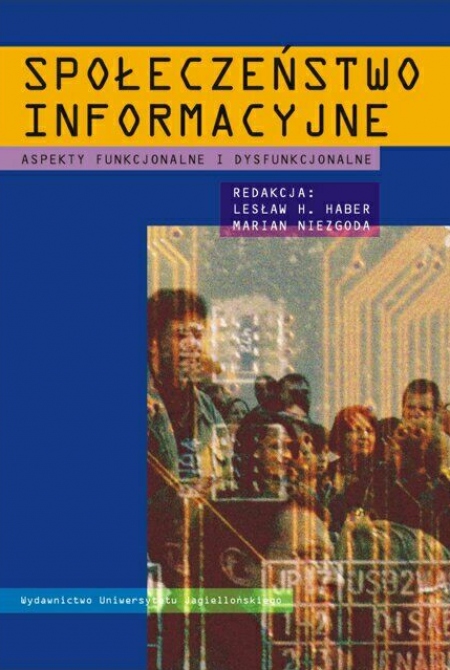 Społeczeństwo informacyjne
Aspekty funkcjonalne i dysfunkcjonalne
Pages: 552 Book format: B5 Publication date: 2006 Publication date: 01.04.2006
Book description
Information Society
Functional and Dysfunctional Aspects

In the last decade, the problem of appearance and changes of a new phenomenon became one of the predominant subjects in the academic discussions all over the world. This phenomenon has been called in the following way: the global village, postmodern society, web society, cybernetic society or the third wave civilization. Nowadays, the term which is the most frequently used is the information society. In this society, the computer and access to the web and information have begun to play the key role in almost every sphere of our activity and life.

The present monograph contains intellectual reflection on the phenomenon of Polish information society and its negative and positive changes. The collection of articles: Information Society. Functional and Dysfunctional Aspects is the result of the third national conference bearing the same title, which was organized by AGH University of Science and Technology (Faculty of Applied Social Sciences), Jagiellonian University (Institute of Sociology) and Cracow University of Economics. The monograph contains texts about various topics: the role of information technologies in the process of education and in economy, changes in the job market and occupational structure of population, legal dilemmas, the evolution of civil society in the context of the Internet and, finally, the changes of social relations.

The variety of discussed subjects and adopted perspectives makes this publication a kind of compendium presenting the current state of Polish research on the information society. This book will be of interest to everyone who feels a member of it.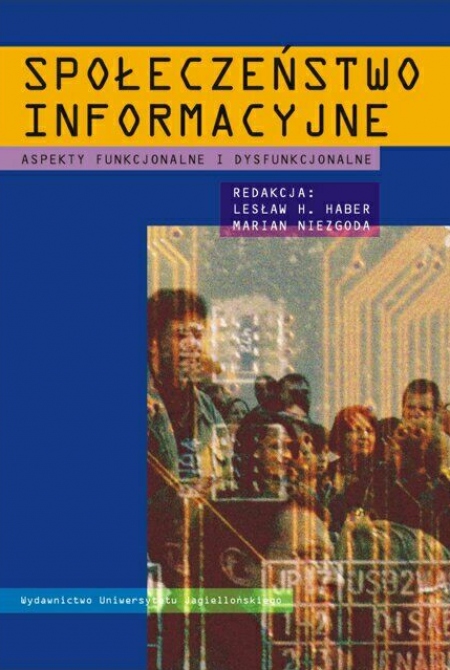 Społeczeństwo informacyjne
Aspekty funkcjonalne i dysfunkcjonalne
Społeczeństwo informacyjne
Aspekty funkcjonalne i dysfunkcjonalne