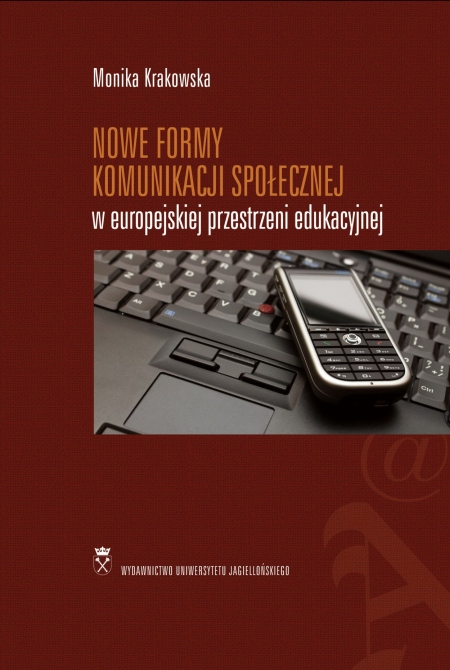 Nowe formy komunikacji społecznej w europejskiej przestrzeni edukacyjnej
Prace z Bibliotekoznawstwa i Informacji Naukowej, z. 16
Pages: 184 Book format: 16,5x23,5 cm Publication date: 2008 Publication date: 10.07.2008 E-book publication date: 30.11.2022
Book description
The New Forms of Social Communication in the European Education Area

The issue of the publication is interrelating two important and complementary problems, concerning the development of the European area of higher education with information and communication technology. The author is making an attempt at expanding the electronic communication forms most often exploited in higher education, such as: virtual libraries, virtual universities, chats, e-forums, virtual laboratories, e-tests, wiki technology, computer mediated conferences, weblogs and Web 2.0.
Applying different research methods, allowed showing not only the possibility of using new information technologies in education, but also characterizing activity of virtual organization. Analysis of users behaviours also demonstrated that it is possible to increase the effectiveness of electronic forms and tools of communication if they are appearing in certain complex, together with traditional forms. Only then electronic forms of communication can fully be used and support the process of shaping the European educational area.
Authors
Monika Krakowska

e-ISBN (pdf): 978-83-233-8155-6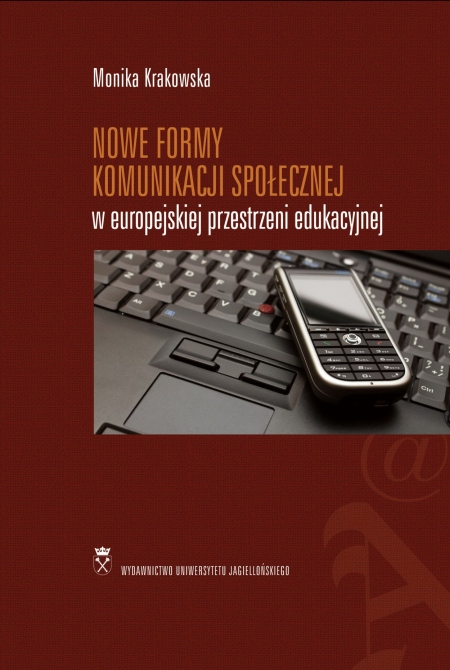 Nowe formy komunikacji społecznej w europejskiej przestrzeni edukacyjnej
Prace z Bibliotekoznawstwa i Informacji Naukowej, z. 16
Nowe formy komunikacji społecznej w europejskiej przestrzeni edukacyjnej
Prace z Bibliotekoznawstwa i Informacji Naukowej, z. 16