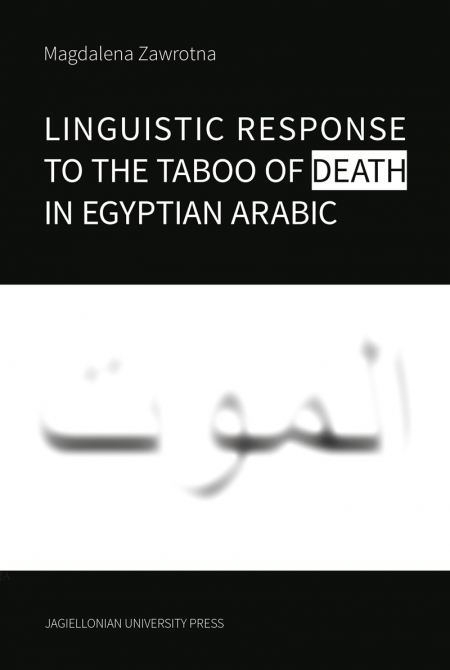 Table of Contents, Reviews
Linguistic Response to the Taboo of Death in Egyptian Arabic
Book format: 15,8x23,5 cm Publication date: 2021 Publication date: 30.11.2021
Book description
When Egyptians fear death or apprehend it, or when they are confront withthe taboo of death, they tend to submit themselves to God's will, hoping that he will save them from danger. While taking refuge in God, they resort to religious formulae, choosing from what seems to be an endless collection of prophylactic, protective or soothing incantations and blessings. The role of religion in everyday social interactions of Egyptians cannot be overemphasised. It regulates human relations and helps to catalyse the inner fears of man. Religious formulae denote complex cultural concepts by relating to multi-layered and multi-dimensional, recurrent situations. This embedding in sociocultural context is a crucial feature of formulae. Thus, "formulaicity" is the lens through which this book analyses the response to the taboo of death in Egypt.

PhD Magdalena Zawrotna
A graduate of Arabic philology at the Jagiellonian University and a lifelong learner of Arabic. She also studied at the University of Cairo and completed her PhD studies in linguistics in Cracow. She specializes in Egyptian Arabic, English-Arabic code switching, and the use of language on the Internet. She also translates from and teaches Arabic, in addition to conducting research in Cairo. Currently she works at the Institute of Oriental Studies, Jagiellonian University, where she teaches Arabic (MSA) Egyptian dialect and translation.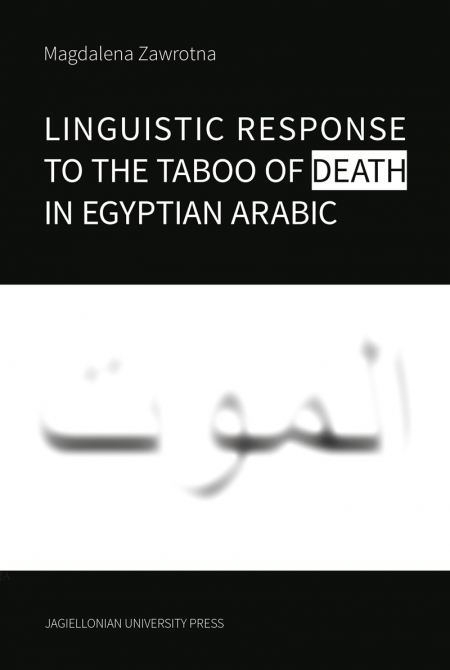 Linguistic Response to the Taboo of Death in Egyptian Arabic
1. Transcription system

2. Introduction 11 

3. What is formulaicity? 29

4. Material 33
4.1. Language 35
4.2. Computer-Mediated Communication 36

5. State of research 39
5.1. Formulae 40
5.2. Research on formulae in Arabic 44

6. Structural notes 49
6.1. Opening formula > General reference to God 50
6.2. Framing formula > Death-related expression51
6.3. Core 52
6.3.1. Core I 53
6.3.2. Core II 56
6.4. Supplement 59
6.4.1. Supplement I > Blessing for the deceased 59
6.4.2. Supplement II > Blessing for the mourner 69
6.5. Framing formula > Death-related expression 72
6.6. Closing formula > General reference to God
6.7. A special case 73
6.7.1. Reaction to news about the tragedy 73
6.7.2. Blessing for the deceased 75
6.7.3. Curse 76
6.8. Further features of the material 78

7. Qualitative analysis of death announcements, comments containing condolences and their responses 85
7.1. Death announcements 85
7.2. Comments and dialogues 92
7.3. Response to the condoler 94
7.4. Variability in formulae 97
7.5. Intensifying formulae 109
7.6. Grammaticalisation 111
7.7. Problems with language 112
7.8. Curses 113

8. Recapitulation of the analysed material 117

9. Death and the agency of God 125
9.1. Transmission of baraka 125
9.2. Islamic outlook on life 127

10. The taboo of death 133

11. Summary 141

12. Questions for further exploration 145

Bibliography 147
Linguistic Response to the Taboo of Death in Egyptian Arabic
TABLE OF CONTENTS
1. Transcription system

2. Introduction 11 

3. What is formulaicity? 29

4. Material 33
4.1. Language 35
4.2. Computer-Mediated Communication 36

5. State of research 39
5.1. Formulae 40
5.2. Research on formulae in Arabic 44

6. Structural notes 49
6.1. Opening formula > General reference to God 50
6.2. Framing formula > Death-related expression51
6.3. Core 52
6.3.1. Core I 53
6.3.2. Core II 56
6.4. Supplement 59
6.4.1. Supplement I > Blessing for the deceased 59
6.4.2. Supplement II > Blessing for the mourner 69
6.5. Framing formula > Death-related expression 72
6.6. Closing formula > General reference to God
6.7. A special case 73
6.7.1. Reaction to news about the tragedy 73
6.7.2. Blessing for the deceased 75
6.7.3. Curse 76
6.8. Further features of the material 78

7. Qualitative analysis of death announcements, comments containing condolences and their responses 85
7.1. Death announcements 85
7.2. Comments and dialogues 92
7.3. Response to the condoler 94
7.4. Variability in formulae 97
7.5. Intensifying formulae 109
7.6. Grammaticalisation 111
7.7. Problems with language 112
7.8. Curses 113

8. Recapitulation of the analysed material 117

9. Death and the agency of God 125
9.1. Transmission of baraka 125
9.2. Islamic outlook on life 127

10. The taboo of death 133

11. Summary 141

12. Questions for further exploration 145

Bibliography 147