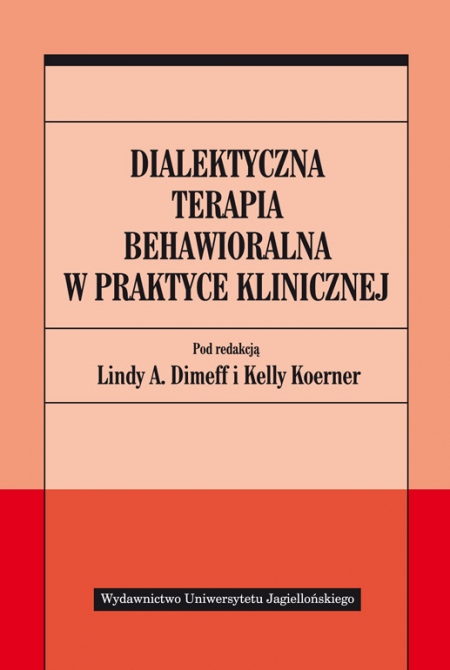 Dialektyczna terapia behawioralna w praktyce klinicznej
Ze słowem wstępnym Marshy M. Linehan
Pages: 472 Book format: B5 Publication date: 2012 Publication date: 20.04.2012
Book description
Dialectical Behavior Therapy in Clinical Practice
Applications across Disorders and Settings

First developed to treat suicidal individuals with borderline personality disorder, dialectical behavior therapy (DBT) has since been adapted to a range of settings and populations. This practical book--edited by close collaborators of DBT originator Marsha M. Linehan--presents applications for depression, substance dependence, eating disorders, psychosis, suicidal and assaultive behaviors, and other complex problems. Leading contributors, including Linehan herself, describe how to implement this evidence-based treatment with adults, adolescents, couples and families, and forensic clients. Issues in establishing and maintaining an effective DBT program are also addressed.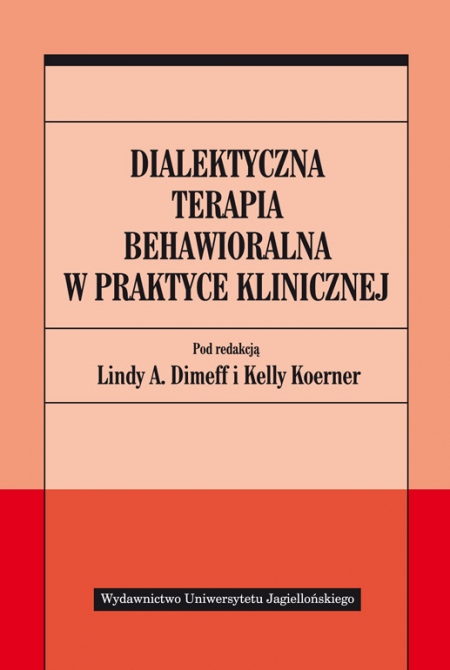 Dialektyczna terapia behawioralna w praktyce klinicznej
Ze słowem wstępnym Marshy M. Linehan
Dialektyczna terapia behawioralna w praktyce klinicznej
Ze słowem wstępnym Marshy M. Linehan