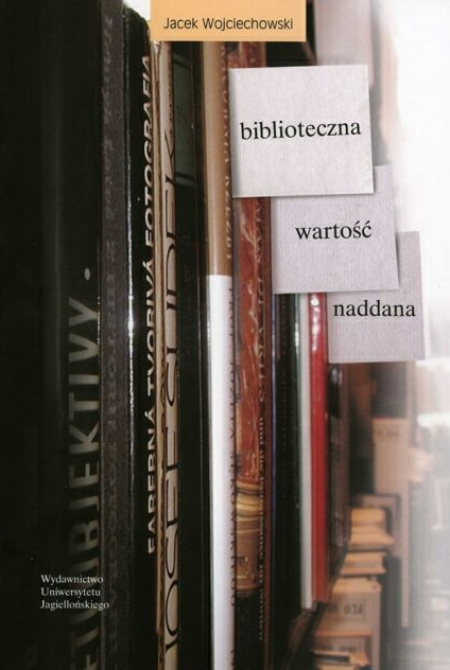 Biblioteczna wartość naddana
Pages: 138 Book format: B5 Year of Publication: 2006 Publication date: 01.01.2006
Book description
Sto lat temu Jan Stanisław Bystroń wypowiadał się na temat przeobrażeń w bobliotekoznawstwie - jak to określał - "nowej" biblioteki, odtąd żywej, ruchliwej, szeroko otwartej, co literalnie dałoby się wyartykułować również dzisiaj. Tyle, że szczegółowy sens tej opinii tłumaczy się teraz odmiennie,a być może za kilka dziesięcioleci będzie jeszcze inny. Trzeba więc dopasowywać się do zmian otoczenia, odpowiednio modyfikując funkcjonowanie bibliotek, innowacyjnie kierując ich działalnością, jak też należy starannie rozpoznać naturę nowych form społecznego komunikowania. Do tego zaś może się przydać refleksja zawarta w tej publikacji. Rezultat tej refleksji ma czemuś służyć. Mianowicie takiemu kształtowaniu bibliotecznej działalności, żeby w rezultacie powstało COŚ użytecznego społeczeństwu, czego bez biblioteki nie ma. To jest właśnie biblioteczna wartość nadana.
Z rozdziału 1: Czas i powinności
W swojej nowej publikacji Jacek Wojciechowski przedstawił refleksje na temat kilku problemów szczególnie ważnych dla współczesnej myśli bibliotekoznawczej, a także dla bieżącej i przyszłej praktyki bibliotecznej. Z tego powodu, jak też za sprawą klarowności wywodu krąg potencjalnych czytelników może być szeroki.
Z recenzji dr hab. Wandy Pindlowej, prof. UJ