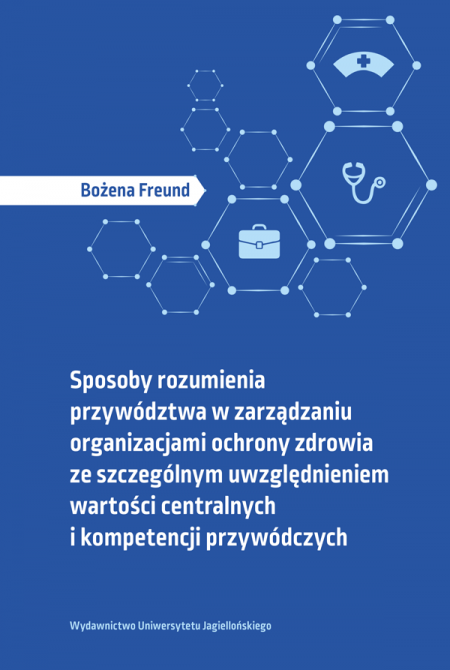 Sposoby rozumienia przywództwa w zarządzaniu organizacjami ochrony zdrowia ze szczególnym uwzględnieniem wartości centralnych i kompetencji przywódczych
Pages: 208 Book format: 15,8x23,5 cm Publication date: 2022 Publication date: 19.12.2022 E-book publication date: 26.01.2023
Book description
Ways of understanding leadership in managing healthcare organizations with particular emphasis on core values and leadership competences
Management is a constantly evolving interdisciplinary science with strong implementation and practical potential. Public management is a unique area of management due to its wide social impact, for example, ensuring high-quality healthcare is in the common interest, so it is therefore important to keep searching for better management methods and techniques in this sector.
Abour author
Research and teaching fellow at the Faculty of Management and Social Communication at Jagiellonian University.
Authors
Bożena Freund

Cover design
Marta Jaszczuk
e-ISBN (pdf): 978-83-233-7375-9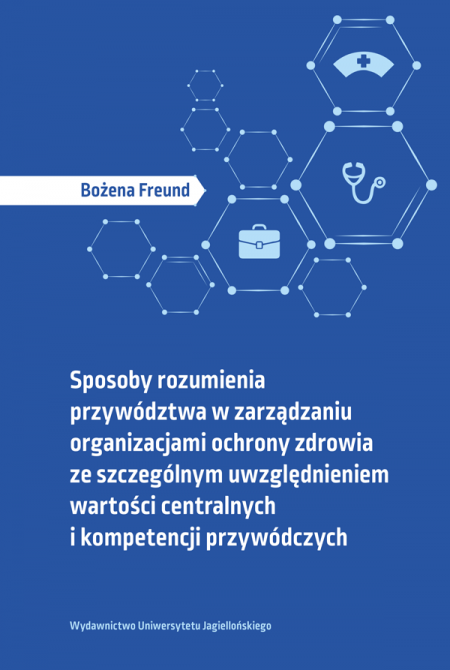 Sposoby rozumienia przywództwa w zarządzaniu organizacjami ochrony zdrowia ze szczególnym uwzględnieniem wartości centralnych i kompetencji przywódczych
Sposoby rozumienia przywództwa w zarządzaniu organizacjami ochrony zdrowia ze szczególnym uwzględnieniem wartości centralnych i kompetencji przywódczych