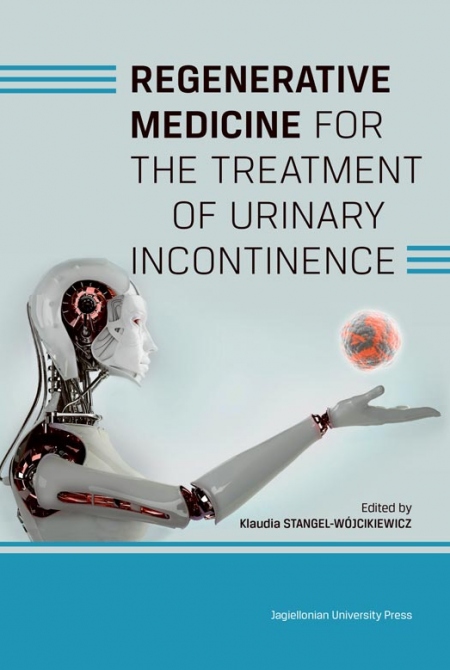 Regenerative Medicine for the Treatment of Urinary Incontinence
Pages: 82 Book format: A5 Publication date: 2016 Publication date: 12.09.2016
Book description
This monograph addresses an innovative autologous muscle-derived stem cell therapy for urinary incontinence in women. It is a unique publication since it delivers for the first time in Poland such a wide and detailed overview of studies and research projects focused on the use of stem cells for the treatment of urinary incontinence. In the era of regenerative medicine this book provides an update  of information about this medical problem, and is a valuable source of knowledge for both students and physicians.

"It is certainly an innovative therapeutic method, and we can expect that in the near future it will become the first-line treatment in female patients who have not benefited from conventional options. This method could also become the fi rst-choice preventive measure (e.g. in women after vaginal delivery) if optimal procedures are developed for the harvesting, culture and administration of stem cells into the urethral sphincter."
From a review by Prof. M.D.-Ph.D. Tomasz Rechberger

Klaudia Stangel-Wójcikiewicz, M.D.-Ph.D., is an academic teacher and researcher at the Department of Gynaecology and Oncology, Jagiellonian University Medical College in Kraków, Poland. From the early days of her career as a researcher she has focused on urogynaecology. Since 2009 Dr Stangel-Wójcikiewicz and collaborators have been investigating the use of autologous muscle- derived cells for the treatment of female urinary incontinence.