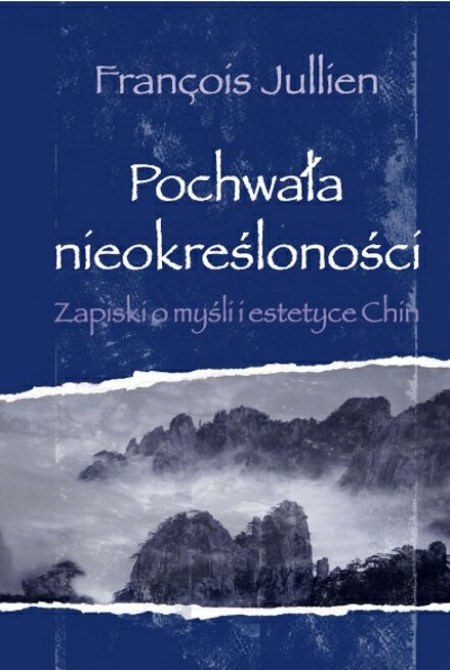 Pochwała nieokreśloności
Zapiski o myśli i estetyce Chin
Pages: 132 Book format: B5 Publication date: 2006
Book description
In Praise of Blandness
Proceeding from Chinese Thought and Aesthetics

Jullien traces the elusive appearance and crucial value of blandness from its beginnings in the Daoist and Confucian traditions to its integration into literary and visual aesthetics in the late-medieval period and beyond. Gradually developing into a positive quality in Chinese aesthetic and ethical traditions, the bland comprises the harmonious and unnameable union of all potential values, embodying a reality whose very essence is change and providing an infinite opening into the breadth of human expression and taste.

More than just a cultural history, In Praise of Blandness invites those both familiar and unfamiliar with Chinese culture to explore the resonances of the bland in literary, philosophical, and religious texts and to witness how all currents of Chinese thought -- Confucianism, Daoism, Buddhism -- converge in harmonious accord.