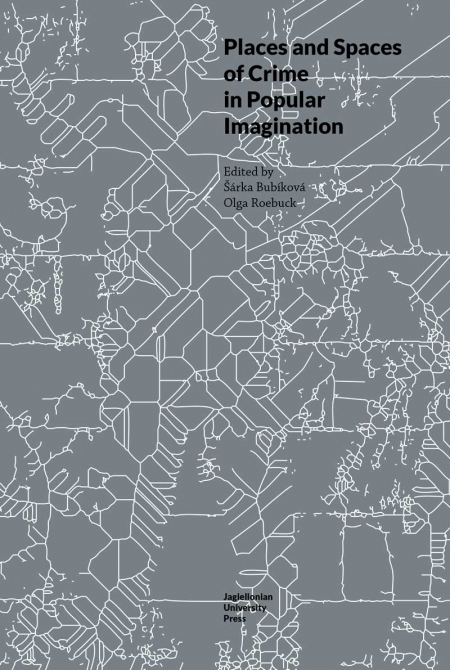 Places and Spaces of Crime in Popular Imagination
Book format: 15,8x23,5cm Publication date: 2021 Publication date: 10.09.2021
Book description
The publication Places and Spaces of Crime in Popular Imagination ventures into the realms of genre literature and explores its rendering of locations and spaces. The uniqueness of this collection lies in its varied theoretical framework and its broad focus. Explored genres include crime fiction, spy novel, academic mystery, crime comics, and crime film – ensuring a detailed insight into the so far under-researched area of popular genres. Rather than a geographical approach (typically used in a number of published studies), this volume employs a broad analysis of various functions of individual spaces in relation to crime. Bringing together researchers from various institutions, the collection represents an up-to-date summary of Central European research of place and space in popular genres.

Šárka Bubíková is an Associate Professor at the University of Pardubice, specializing in modern American literature, Anglophone children's  literature, contemporary ethnic Bildungsroman and crime fiction. Apart from numerous articles and book chapters, she has published books examining the American literary canon (2007), the influence of the changing concept of childhood on literary production for children (2009), and co-authored Literary Childhoods: Growing Up in British and American Literature (2008). Currently, she is working on a project on (ethnic) crime fiction. She also writes fiction. In 2010, she was a Fulbright research scholar at Amherst College, and in 2012, a visiting researcher at the University of California in Santa Barbara.

Olga Roebuck is an Assistant Professor at the University of Pardubice. She has received her MLitt in Cultural Studies at University of Strathclyde in Glasgow and her PhD in English and American Literature at Charles University in Prague. Among her research interests are cultural identities in contemporary Scottish fiction, mainly popular fiction.