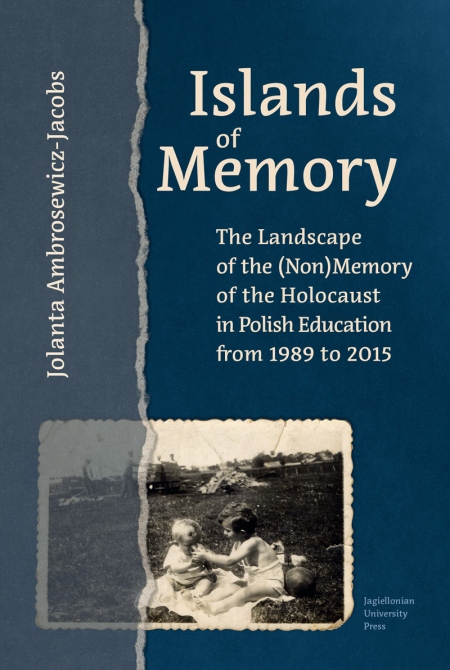 Islands of Memory
The Landscape of the (Non)Memory of the Holocaust in Polish Education from 1989 to 2015
Pages: 488 Book format: 15,8x23,5 cm Publication date: 2020 Publication date: 04.03.2021 E-book publication date: 16.06.2021
Book description
This work by Jolanta Ambrosewicz-Jacobs is a fascinating contribution to the studies of Polish memory of the Holocaust, and particularly how it is shaped by the educational process. It is almost entirely based on results of quantitative and qualitative research conducted among young people in Poland in 2008. The goal was to assess students' knowledge of the Holocaust, their attitude towards Jews and the scale of antisemitic convictions amongst them. The respondents replied to questions raised following the publication of Neighbors by Jan Tomasz Gross, which resulted not only in stormy debate on the participation of some Poles in the Holocaust, but also in new research on this subject. Have these new findings about the dark pages in Polish history permeated the curricula and content of school textbooks? Have they found their reflection in the consciousness of young people? Jolanta Ambrosewicz-Jacobs answers these questions in this insightful work which explores the numerous meanders of education about the Holocaust in Poland. Islands of Memory may be seen as an endorsement of non-conventional forms of educating about the Holocaust, of the local initiatives to commemorate it and the educational efforts undertaken beyond the school walls by teachers and volunteers who act as guardians of memory. We might not find their names in the headlines, but this book is very much about them.
Piotr Forecki, professor of the Adam Mickiewicz University in Poznań

Jolanta Ambrosewicz-Jacobs is a professor of the Jagiellonian University, where she lectures at the UNESCO Chair for Education about the Holocaust at the Institute of European Studies. She has been a Fellow of the Kosciuszko Foundation in Berkeley, the Ina Levine Invitational Scholar at the United States Holocaust Memorial Museum in Washington, DC, and between 2008 and 2016 she was the Director of the Center for Holocaust Studies at the Jagiellonian University. She has conducted research at Columbia, Oxford, Cambridge, and served as a member of projects organised by DAAD, FRA, IHRA and the British Council.
e-ISBN (pdf): 978-83-233-7189-2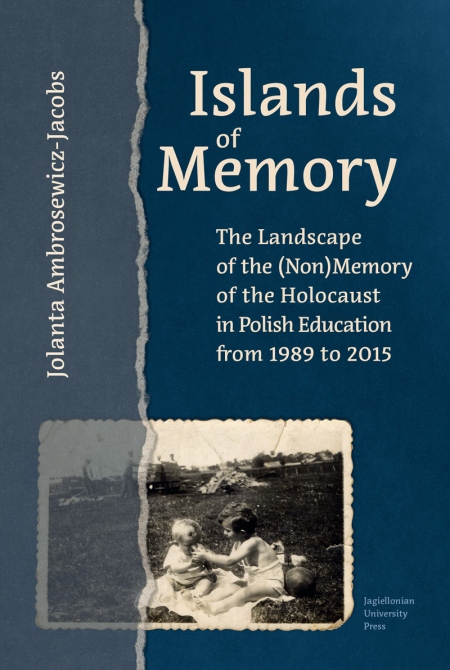 Islands of Memory
The Landscape of the (Non)Memory of the Holocaust in Polish Education from 1989 to 2015
Islands of Memory
The Landscape of the (Non)Memory of the Holocaust in Polish Education from 1989 to 2015