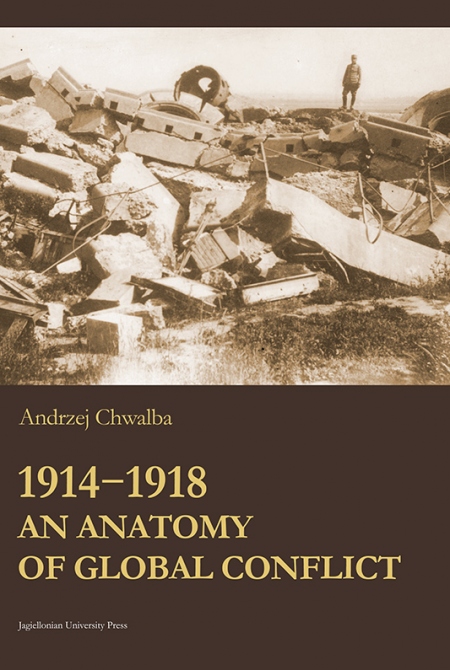 Table of Contents, Reviews
1914-1918. An Anatomy of Global Conflict
Pages: 228 Book format: B5 Publication date: 2014 Publication date: 02.06.2014
Book description
We know more or less all there is to know about the way the hostilities of the 1914–1918 war developed. What's still left to be cleared up are just a few details which will not have much of an effect on the general picture of the armed conflict.
An area which offers promising horizons for research is historical anthropology, which has the cognitive instruments needed to embark on new paths of study and the effective verification of what has been accomplished hitherto.
This book is an attempt to embark on fresh paths of research using new instruments of cognition. It searches for answers to questions in historical anthropo-logy. It contains a clinical review of a collection of diverse source materials from all the important fields of battle and their aftermaths, as well as from the civilian background. It makes use of a variety of resources relating to the Eastern, Western, and Southern European fronts, as well as fronts beyond Europe. To make the book more readable I have decided to break free of the usual academic custom of footnoting and have put only a selected bibliography at the back.

Author's Preface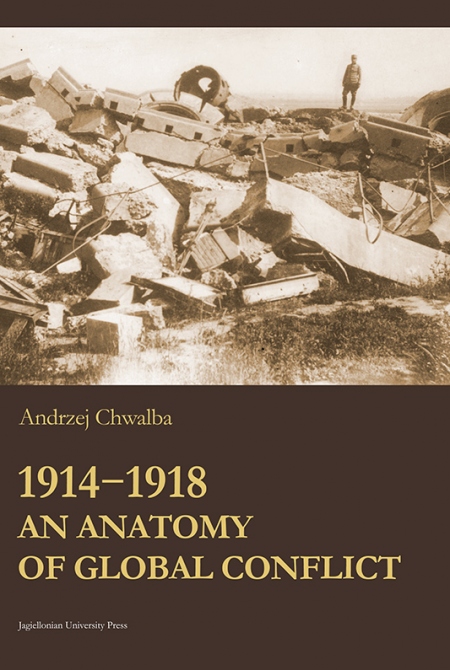 1914-1918. An Anatomy of Global Conflict
Table of Contents

Author's Preface   7

I. The War Starts  9
1. Sarajevo   9
2. The last hours of peace  19
3. Could war have been avoided?  25

II. Land Warfare   37
1. Manoeuvre warfare  37
2. Trench warfare  38
3. Alpine warfare  56
4. The winter wars  62
5. Landing operations 65
6. The war of the secret services  67
7. Psychological warfare  78
8. Arms and equipment  89

III. A Soldier's Lot   105
1. The wounded   105
2. Diseases and epidemics  113
3. The killed   119
4. Prisoners-of-war  125
5. Deserters and mutinies  128

IV. The Civilians' War   133
1. The war economy  133
2. Military occupation and resistance  145
3. Everyday life   150
4. In sickness and in health. Charity  158
5. Material damage. Migrations  164
6. Th e plight of women  167
7. Revolutions   171

V. The War of the Nations  181
1. The Czechs and the Yugoslavs  182
2. From Poland to Finland  190
3. Jews, Armenians, and Arabs  201
4. The Irish case   208

Time to Conclude   211
Selected Bibliography   213
Index of Persons  217
Geographical index   221
1914-1918. An Anatomy of Global Conflict
TABLE OF CONTENTS
Table of Contents

Author's Preface   7

I. The War Starts  9
1. Sarajevo   9
2. The last hours of peace  19
3. Could war have been avoided?  25

II. Land Warfare   37
1. Manoeuvre warfare  37
2. Trench warfare  38
3. Alpine warfare  56
4. The winter wars  62
5. Landing operations 65
6. The war of the secret services  67
7. Psychological warfare  78
8. Arms and equipment  89

III. A Soldier's Lot   105
1. The wounded   105
2. Diseases and epidemics  113
3. The killed   119
4. Prisoners-of-war  125
5. Deserters and mutinies  128

IV. The Civilians' War   133
1. The war economy  133
2. Military occupation and resistance  145
3. Everyday life   150
4. In sickness and in health. Charity  158
5. Material damage. Migrations  164
6. Th e plight of women  167
7. Revolutions   171

V. The War of the Nations  181
1. The Czechs and the Yugoslavs  182
2. From Poland to Finland  190
3. Jews, Armenians, and Arabs  201
4. The Irish case   208

Time to Conclude   211
Selected Bibliography   213
Index of Persons  217
Geographical index   221