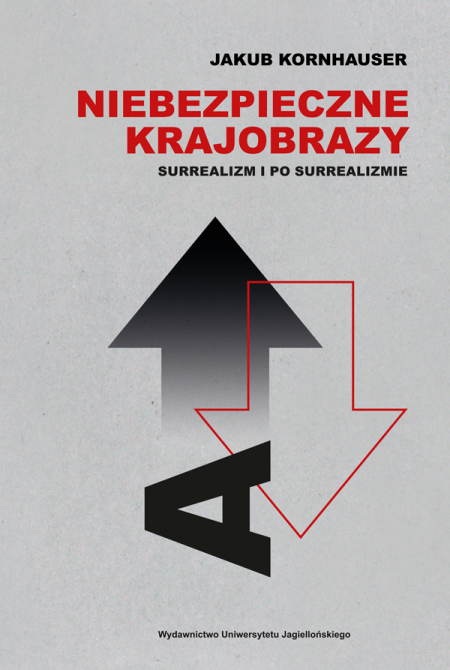 Niebezpieczne krajobrazy
Surrealizm i po surrealizmie
Pages: 182 Book format: 15,8x23,5 cm Publication date: 2022 Publication date: 23.01.2023 E-book publication date: 14.12.2022
Book description
Jakub Kornhauser's book is not only a story about Romanian surrealists, but also about cases of Czech and Serbian surrealism that are not very recognized in Poland, as well as about the surrealist premises of concrete poetry and the Polish avant-garde New Wave.
About author
Jakub Kornhauser
, Jagiellonian University in Kraków, doctor of literary studies, poet, translator, essayist, literary critic, editor.
Aboutt series
avant-garde / revisions is a publishing series of the Avant-garde Research Center operating at the Faculty of Polish Studies of the Jagiellonian University.
Authors
Jakub Kornhauser

Cover design
Anna Sadowska
e-ISBN (pdf): 978-83-233-7392-6