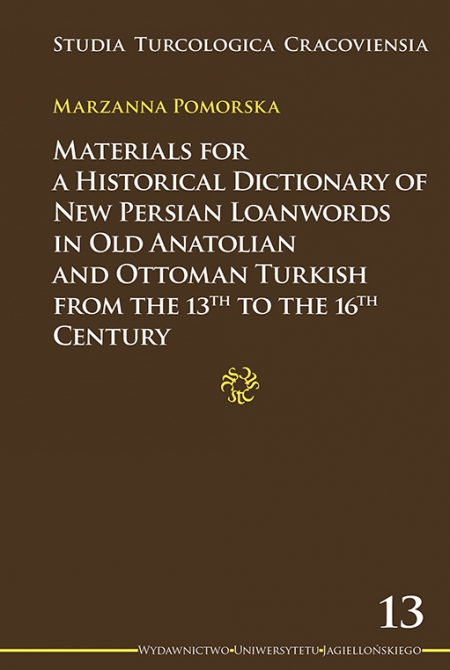 Materials for a Historical Dictionary of New Persian Loanwords in Old Anatolian and Ottoman Turkish from the 13th to the 16th Century
Pages: 272 Book format: B5 Publication date: 2013 Publication date: 09.12.2013
Book description
The work is a collection of New Persian loanwords in Old Anatolian and early Ottoman Turkish. It contains nearly 2000 items. The vocabulary presented here is extracted from various sources written originally in the Arabic script.

From the review: "Commenced in the 1970s, the study of Persian influence on Ottoman Turkish vocabulary is still far from […] a conclusion. […] [The author] supplies us with a multitude of data, sorted alphabetically and hence easily accessible, and dated, hence providing the information about the chronology of forms and meanings, perhaps the most essential kind of information in the Ottoman studies today. […] Phonetic and semantic attestations constitute the main body of the work. They were excerpted from philological sources, where they lay scattered till now, and so de facto almost impossible to find for the researcher."


Marzanna Pomorska - (born 1968) is an assistant professor in the Chair of Turkish Studies at the Jagiellonian University in Krakow who specializes in etymology and history of the Turkic languages. She holds a PhD degree in linguistics.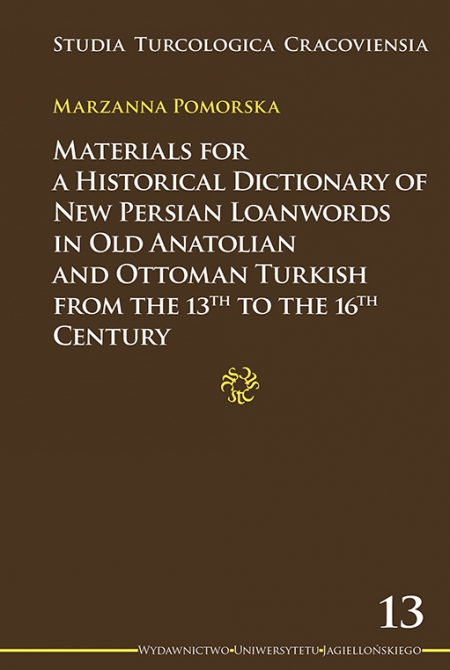 Materials for a Historical Dictionary of New Persian Loanwords in Old Anatolian and Ottoman Turkish from the 13th to the 16th Century
Materials for a Historical Dictionary of New Persian Loanwords in Old Anatolian and Ottoman Turkish from the 13th to the 16th Century