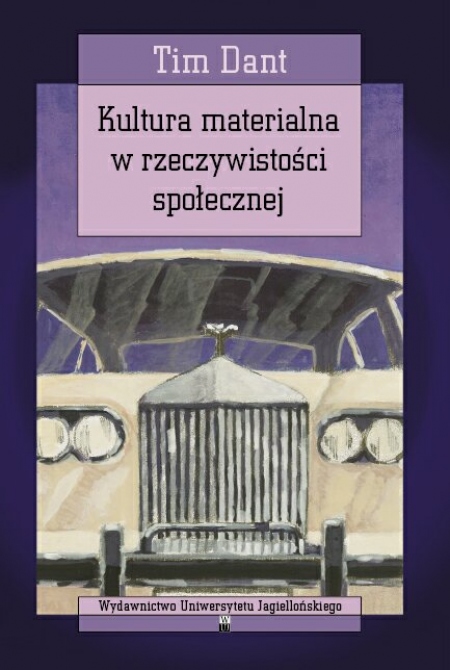 Kultura materialna w rzeczywistości społecznej
Wartości, działania, style życia
Pages: 240 Book format: B5 Year of Publication: 2007 Publication date: 03.12.2007
Book description
Material Culture in the Social World
Values, Activities, Lifestyles

"This should become a core text for second year courses in sociology and cultural studies...it synthesizes a vast body of literature and a complex range of debates into a text which is at once accessible, engaging and stimulating...it will lead to students seeing and thinking about the material world in a totally new light and can be used as a way into key theoretical debates." - Keith Tester, Professor of Social Theory, University of Portsmouth. In what ways do we interact with material things? How do material objects affect the way we relate to each other? What are the connections between material things and social processes like fashion, discourse, art and design? Through wearing clothes, keeping furniture, responding to the ring of the telephone, noticing the signature on a painting, holding a paperweight and in many other ways, we interact with objects in our everyday lives. These are not merely functional relationships with things but are connected to the way we relate to other people and the culture of the particular society we live in - they are social relations.

This engaging book draws on established theoretical work, including that of Simmel, Marx, McLuhan, Barthes and Baudrillard as well as a range of contemporary empirical work from many humanities disciplines. It uses ideas drawn from this work to explore a variety of things - from stone cairns to denim jeans, televisions to penis rings, houses to works of art - to understand something of how we live with them.

About the Author
Tim Dant is a Senior Lecturer and course leader of the BA Sociology programme at Manchester Metropolitan University. He has worked as a researcher on state benefits, homelessness, community care and elderly people and has published a number of articles and two co-authored books in these areas. His doctoral work on the sociology of knowledge was published as Knowledge, Ideology and Discourse in 1991. Most recently he has published on material culture, planning, and the sociology of knowledge and its relationship with postmodernism. His current interests are in material culture, critical theory and modern French social and cultural theory, particularly the work of Barthes and Baudrillard.