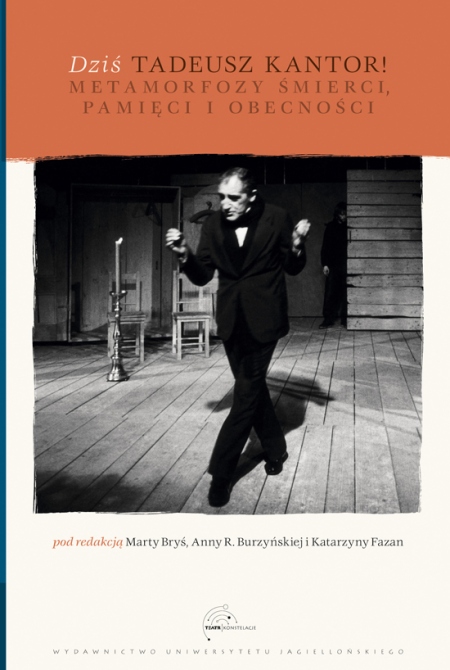 Dziś Tadeusz Kantor!
Metamorfozy śmierci, pamięci i obecności
Pages: 428 Book format: B5 Publication date: 2014 Publication date: 06.03.2014
Book description
Today Tadeusz Kantor! is a compilation of texts by many authors from all over the world who – twenty years after the artist's death – decided to reflect on his art in a range of contexts. This volume contains reminiscences, contributions from those close to Kantor and texts by academics who have spent many years on his work as well as texts by 'new-comers', who have been researching the theatre and the various works of the Krakow artist as, today, a historical phenomenon. These studies include works of prominent art historians, theatrologists and artists.

The present revisiting of Kantor's artistic opus has been assisted by the strands of contemporary historiography that value individual memory, contemporary art that often ventures beyond the traditional boundaries of particular artistic genres and the latest strategies for researching theatrical productions as autonomous statements, without a literary anchor. It would appear that, thanks to such an approach, the eschatological and historical issues, crucial to the sphere of reference of the Theatre of Death, have acquired a new presence, as art that liberates thinking here-and-now.

Comparative studies enrich the variety of interpretative perspectives, demonstrating what Kantor's legacy has in common with the works of other 20th- and 21st-century artists. The comparative analyses juxtapose the artist with Wyspiański, Grotowski, Grzegorzewski, Strzemiński, Beuys, Schlingensief and Kiefer. In the expanses of the presented texts, the figures conjured by Kantor's imagination spring to life: the Infanta, the Rhinoceros, Don Quixote, Odysseus, the mannequins and the 'Dear Absent Ones'. Drawings, paintings, photographs, objects and writings – manifestoes, archival materials and theatrical scenes all become the focus of reflection.

The chief protagonist, however – even though held in thrall by her whom he called The Mistress, Death – is clearly Kantor himself, perceived as an 'artist dead / yet alive' – still present.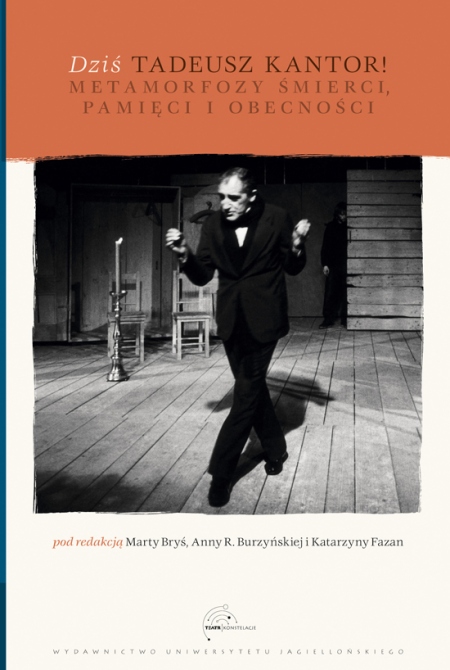 Dziś Tadeusz Kantor!
Metamorfozy śmierci, pamięci i obecności
Dziś Tadeusz Kantor!
Metamorfozy śmierci, pamięci i obecności