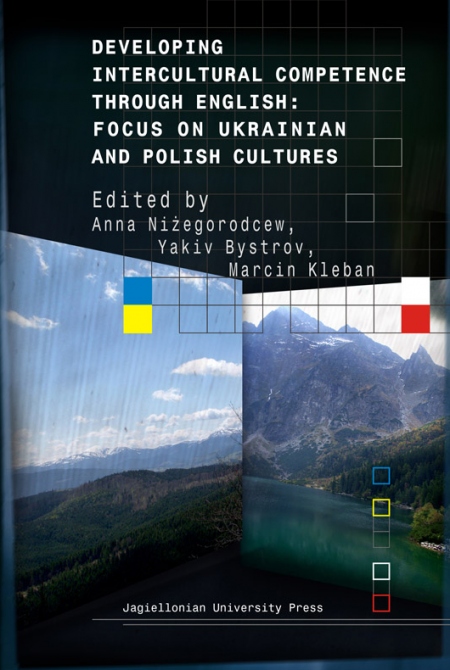 Developing Intercultural Competence through English
Focus on Ukrainian and Polish Cultures
Pages: 154 Book format: B5 Year of Publication: 2011 Publication date: 10.11.2011
Book description
The volume
Developing Intercultural Competence through English: Focus on Ukrainian and Polish Cultures
edited by Anna Niżegorodcew, Yakiv Bystrov and Marcin Kleban offers a valuable result of a joint intercultural project between two universities from the neighbouring countries of Poland and Ukraine. Among the mass of books on intercultural communication the proposed volume distinguishes itself by three features: unusual format combining the work of both scholars and students, the focus on the intracultural approach,
and practical designation. It also stresses the increasing awareness in the modern world that teaching/learning English serves the purpose of developing general intercultural competence and not building the knowledge about the English speaking world. [...] The choice of topics [...] indicates an interesting cultural difference - Ukrainiar inclination to focus on the characteristic and attractive aspects of their own culture and Polish on the problematic and the difficult.
Professor Lucyna Aleksandrowicz-Pędich,   
Department of English, Warsaw School of Social Sciences and Humanities   



Anna Nizegorodcew
is Professor of English at the Jagiellonian University, Krakow, Poland, and Head of the Applied Linguistics and English Language Teaching Section at the Department of English Studies. Her main areas of interests are SLA theory and research, L2  classroom discourse, communication strategies, intercultural communication and English as a lingua franca.
Yakiv Bystrov,
PhD, is Head of the English Philology Department at Vasyl Stefanyk Precarpathian National University in Ivano-Frankivsk, Ukraine. He lectures on the interpretation of literary texts and lexicology of English. His research interests are cognitive semantics and poetics with a special focus on the authorial style, intercultural issues and teaching other cultures through literature.
Marcin Kleban,
PhD, is a lecturer at the Department of English Studies of the Jagiellonian University, Krakow, Poland. His research interests include computer assisted language learning, teaching L2 writing and developing intercultural competence.
e-ISBN: 978-83-233-8436-6
DOI: 10.4467/K8436.188/11.11.1500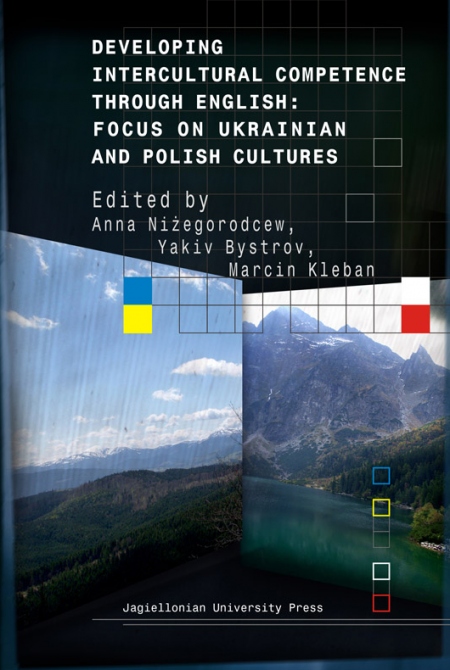 Developing Intercultural Competence through English
Focus on Ukrainian and Polish Cultures
Developing Intercultural Competence through English
Focus on Ukrainian and Polish Cultures