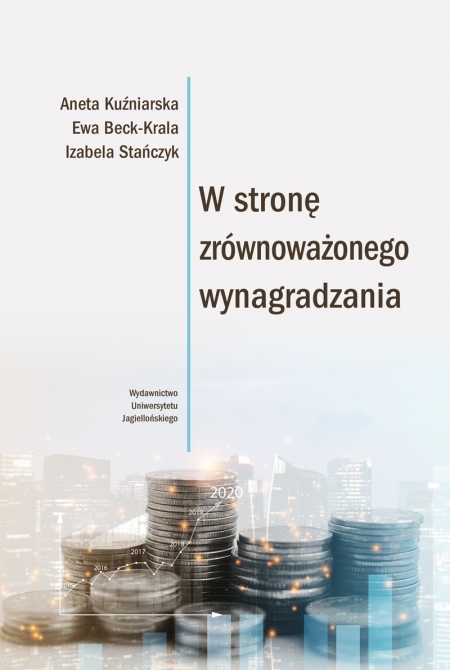 W stronę zrównoważonego wynagradzania
Pages: 208 Book format: 15,8x23,5 cm Publish date: 15.05.2023
Book description
The content of this publication consists of five chapters, each of which is devoted to a specific issue in the field of compensation taking into account sustainable human capital management.
About authors
ANETA KUŹNIARSKA - Assistant Professor in Institute of Economics, Finance and Management.
 
EWA BECK-KRALA -  Associate Professor at AGH University of Science and Technology and a Director of Post-graduated studies HR Business Partner at AGH.
 
IZABELA STAŃCZYK – professor at the Institute of Economics and Management, Jagiellonian University..
Authors
Aneta Kuźniarska

, Ewa Beck-Krala

, Izabela Stańczyk

Cover design
Sebastian Wojnowski
e-ISBN (pdf): 978-83-233-7426-8