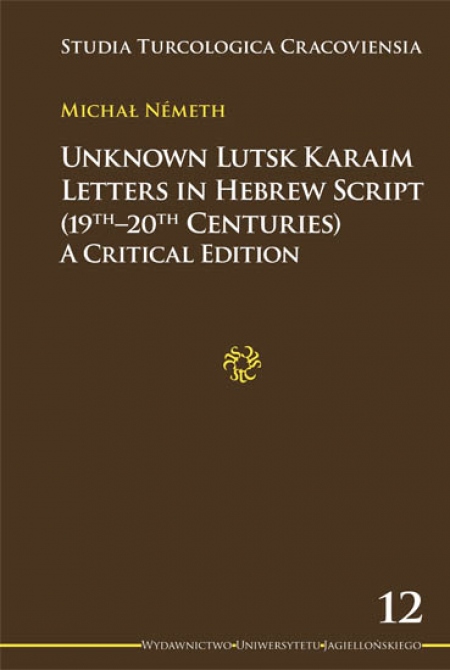 Unknown Lutsk Karaim Letters in Hebrew Script (19th-20th Centuries)
A critical edition
Pages: 416 Book format: B5 Publication date: 2011 Publication date: 25.11.2011
Book description
The work presents – as far as is now possible – the language spoken by Lutsk Karaims in the second half of the 19th and in the first two decades of the 20th centuries. This is attempted by means of editing eleven private letters and five open letters written in Lutsk Karaim – with Hebrew interpolations. The letters were written by different authors in Hebrew script.
The present publication appears to be the first critical edition of this type of texts written in this particular dialect. Previous editions of south-western Karaim manuscripts either concerned very short texts from Halych or were prepared with no intention of being professional.
The linguistic description of the texts aims to present a grammar of the manuscripts' language. It is complemented with a separate chapter dealing with the Slavonic structural influences exerted on the authors' idiolects, and with the lexicon of the texts. A separate part deals with the orthography and the features of the writing itself. The transcription and translation of each manuscript are preceded with a concise palaeographic description and a summary of the content. The work closes with a glossary, several indexes, maps, and the facsimile of the manuscripts.

Michał Németh (born 1980) is an assistant lecturer in the Chair of Hungarian Philology at the Jagiellonian University. His main interests lie in historical linguistics and etymology. He studied Turkish and Hungarian philology at the Jagiellonian University. He published one book, twelve articles. He holds a PhD degree in Linguistics (2011) from the Jagiellonian University.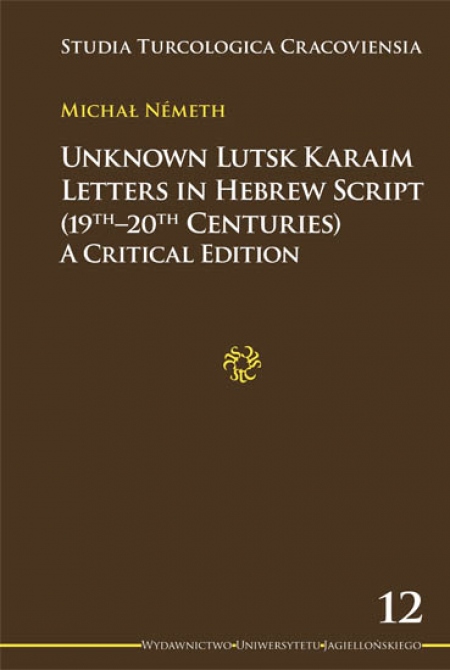 Unknown Lutsk Karaim Letters in Hebrew Script (19th-20th Centuries)
A critical edition
Unknown Lutsk Karaim Letters in Hebrew Script (19th-20th Centuries)
A critical edition