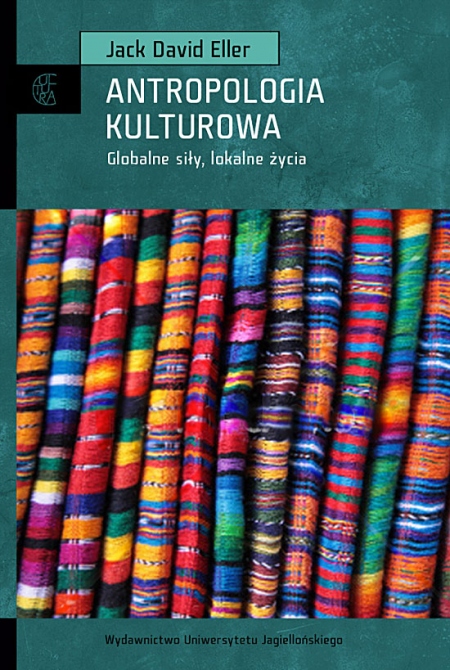 Antropologia kulturowa
Globalne siły, lokalne światy
Pages: 600 Book format: B5 Year of Publication: 2012 Publication date: 16.01.2012
Book description
Cultural Anthropology

Global Forces, Local Lives

Cultural Anthropology: Global forces, local lives  is an accessible ethnographically rich cultural anthropology textbook which gives a coherent  and refreshingly new vision of the discipline and its subject matter—human diversity. The fifteen chapters and three extended case studies present all of the necessary areas of cultural anthropology, organizing them in conceptually and thematically meaningful and original ways. 
A full one-third of its content is dedicated to important global and historical cultural phenomena such as colonialism, nationalism, ethnicity and ethnic conflict, economic development, environmental issues, cultural revival, fundamentalism, and popular culture.  The more conventional topics of anthropology (language, economics, kinship, politics, religion, race) are integrated into this broader discussion to reflect the changing content of contemporary courses.
This well written and well organised text has been trialled both in the classroom and online. The author has extensive teaching experience and is especially good at presenting material clearly matching his exposition to the pace of students' understanding.
Specially designed in colour to be useful to today's students, Cultural Anthropology: Global forces, local lives:
supports study with chapter case studies on subjects as diverse as "Doing Anthropology at Microsoft" to "Banning Religious Symbols in France"
explains difficult key terms with marginal glosses and links related topics with marginal cross-references
assists revision with boxed chapter summaries, an extensive bibliography and index
illustrates concepts and commentary with a vivid range of photographs drawn from the most contemporary anthropological sources
provides a support website which includes study guides, powerpoint presentations, chapter supplements, multiple-choice, essay, and assignment questions, a model course mapped to the textbook, a flashcard glossary of terms, links to useful maps