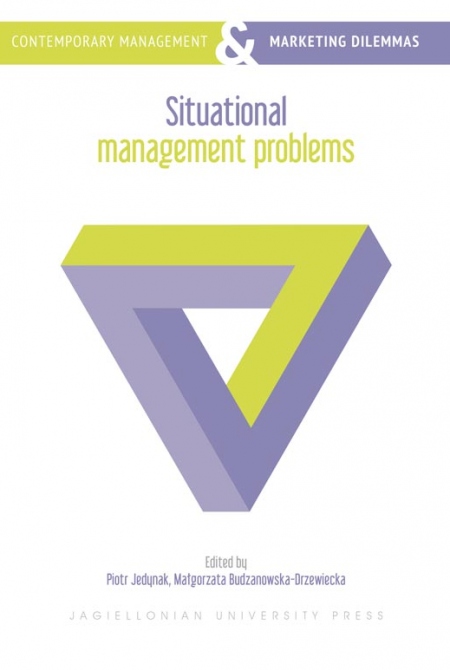 Situational Management Problems
Pages: 186 Book format: B5 Publication date: 2016
Book description
Observations of the surrounding reality provide ambiguous conclusions on how today's organizations deal with various challenges and problems determining their existence. Organizations operating in unstable conditions should have specific attributes. This monograph is part of the current discussion about solutions which increase the probability of the success of the organization. The authors of the chapters take into consideration various aspects of the phenomena like:
attributes of modern organizations,
attributes of modern managers,
and problems of management process.
Edited by
Piotr Jedynak , Małgorzata Budzanowska-Drzewiecka