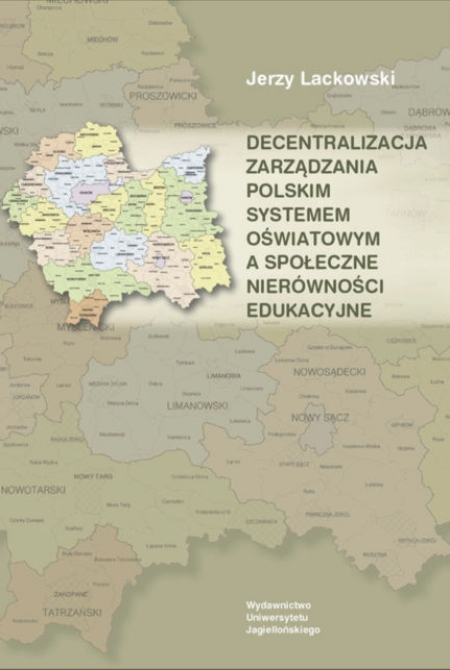 Management decentralization of the Polish educational system and educational social inequalities
(Malopolska contexts)
Pages: 268 Book format: B5 Publication date: 2008 Publication date: 13.06.2008
Book description
The book contains considerations related to the educational social inequalities in Poland after 1990. The author's research refers to the influence of the decentralization of the Polish educational system in Malopolska region. The author performed case studies on the 21 gminas (communities) and 2 powiats (districts). Additionally, he also made research among more than a hundred teachers of schools in villages and small towns.
In the first part of his book the author describes the problem of educational social inequality in various countries, especially in Poland. He presents connections between educational reforms throughout the world and the improvement of educational chances of the children. These connections are particularly interesting in the case of Polish reforms. The second part contains analyses of the author's researches and conclusions. In the third part the author presents proposition of a new management model of the Polish education which provides better educational chances for all children.
In the dissertation the author shows that the decentralization of the educational system is essential for its development. This process has already changed the image of schools in Polish villages and small towns. All the changes resulting from the decentralization are very important for the Polish educational reforms. The author's research shows that the Polish education needs more decentralization and market solutions.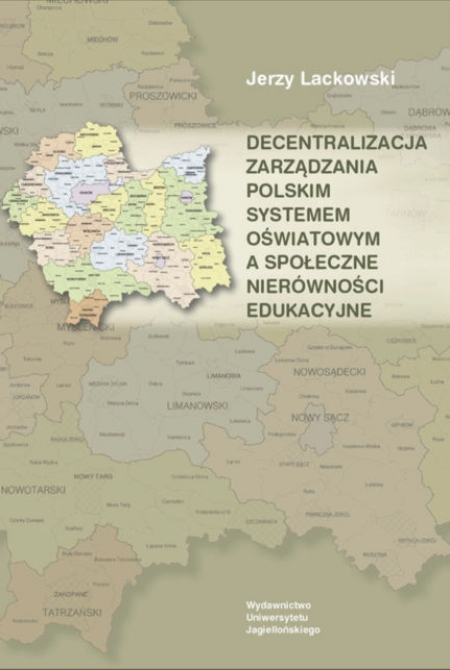 Management decentralization of the Polish educational system and educational social inequalities
(Malopolska contexts)
Management decentralization of the Polish educational system and educational social inequalities
(Malopolska contexts)